Breathless Dan Coffey was an original 1950's Teddy Boy from Newport, South Wales who was responsible for keeping the Teddy Boy Movement going through the Dark Days of the 1960's until the start of the resurgence of interest in Rock 'n' Roll in 1967.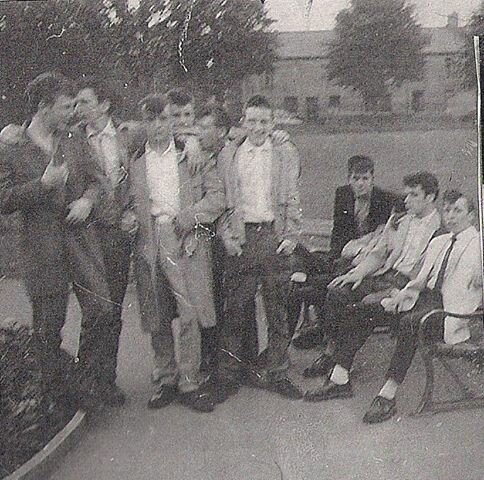 Breathless Dan Coffey (stood centre) with a gang of Teddy Boys in 1955 at Newport Monmouthshire.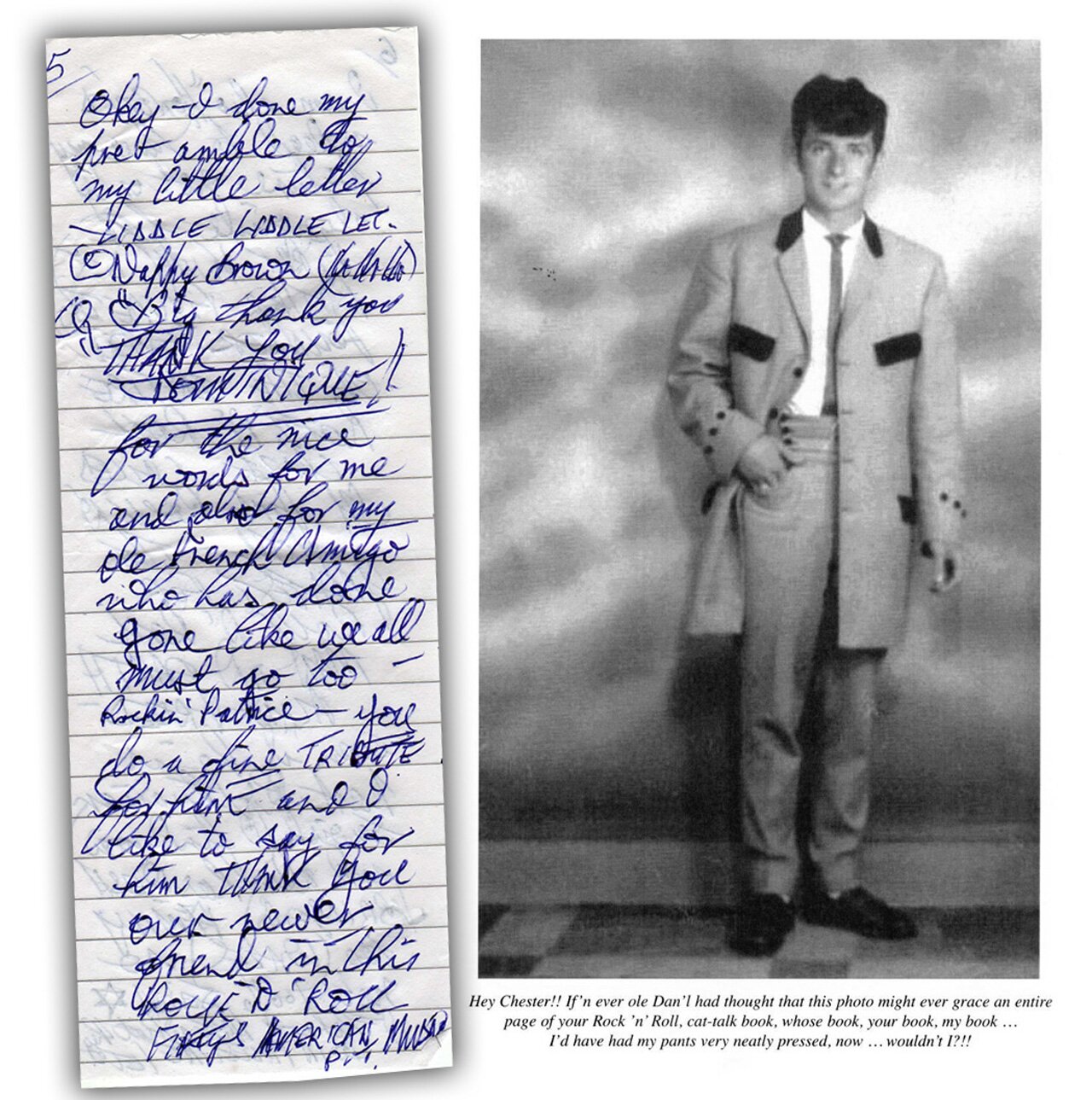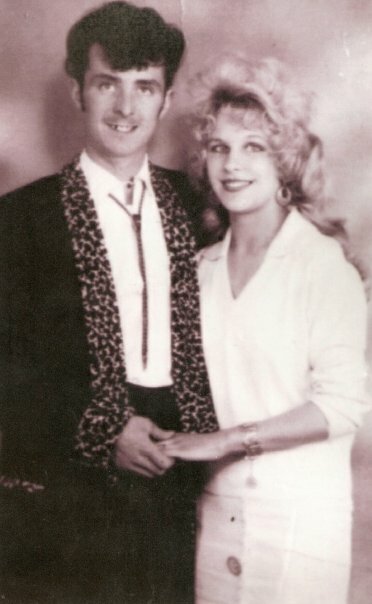 Dan and Faye Coffey circa 1960.

Dan and Faye and Dan on his own - both 1960.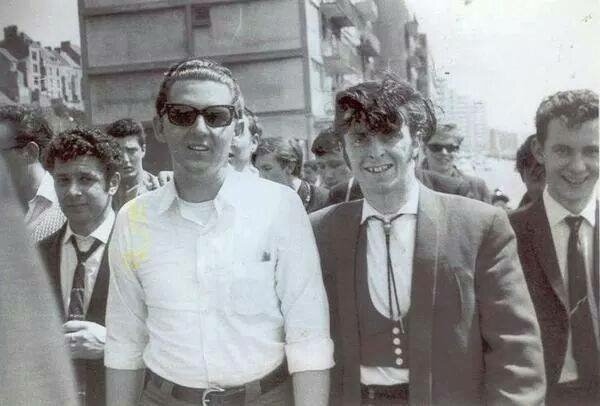 Jerry Lee Lewis with Breathless Dan Coffey in Boulonge-sur-Mer, France in 1963
Dan James Cofffey: "Well, this was 'Rock Across The Chanel' .. and I sure had already Rock 'n' Roll danced my way over on that ship called 'The Royal Daffodil ' (scrap now) .... had been laid up for 3 weeks in bed, prior to this, with a bad bronchitis chest, went into town (Newport) the Saturday before the boat trip, parked my motorcycle outside chemist shop on the main street, wife went in to but film for camera while I stayed by my bike, suddenly, this guy (Polish) reversed his car into the front of my parked bike, I howled at him, he ignored me and continued to back into my cycle, at that , I went to his car and belted his face till he was bloody, he managed to get out and we had a good toe to toe scrap, which people eventually broke up, well he got me a half-black eye, in the melee .. like, bad scene going on that boat trip tomorrow , but, it do not show on the photo. ....Yes, my hair was messed up as it was also windy on the ship + the fast dancing and me still a bit sweating! ....Jerry Lee done a Great show in Boughne (Mis-spett .O. K.!!) France, then another on the ship on the way home, it was quite stormy for May, the piano had to be lashed down - Jerry got BADLY SEA SICK !! ....worse still, believe this, or believe this not, it do not really matter to me, one way or the other, anymore, ....but !! Jerry Lee actually asked me to go on for him !!!! (Startled not just me ! I wanted to go hide somewhere Ha Ha Ha ! ! I could not carry a note in a bucket ! .... I would put the Crow's out of business !! .... Man, I thought 'heavy Rock, was the Stone outside Dan Murphy's Door' !!!.... Jerry Lee, did pull himself together, eventually ! (Sigh of relief !!) and he sang every song, that he NEVER sung at the fabulous France Theatre show, many we'd never again hear him do - nor never had before either!! .... Unbelievably, he ended his show on the boat, not with his usual "Whole Lotta Shakin' Goin' On" (The Anthem to all us!) but, wait for this ...."It Won't Happen With Me" !!!! Yes, he put that 'fervour' he normally reserve's for "Shakin'" into it - - and kicked away the stool, etc, etc, - - wish someone had recorded these shows back then ....Amen,and Amen!"