A selection of happenings and events in the Rockin Calender.
STOP PRESS - Teddy Boy Photo Shoot in Manchester on Easter Saturday 30th March 2013.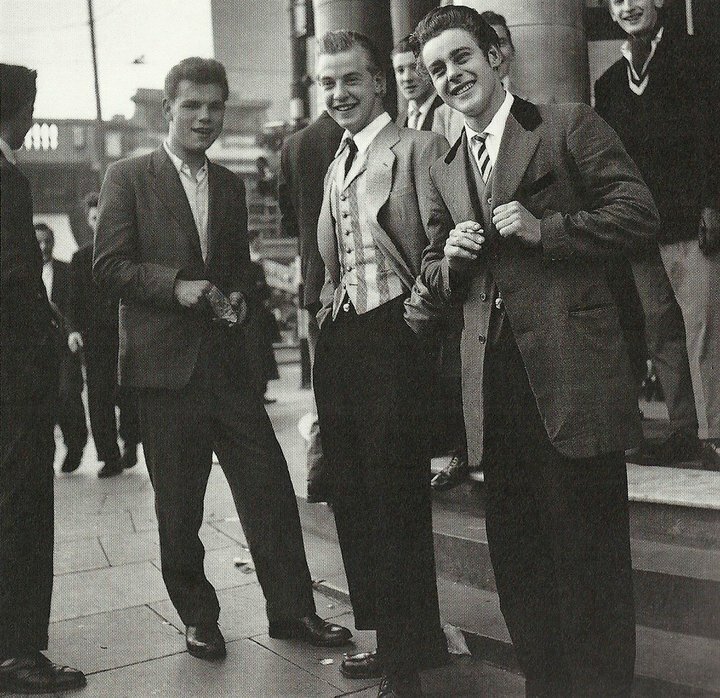 The Manchester Evening News are compiling an article on the Teds. There will be a photo shoot at the Footage pub (formerly the Grosvenor Picture Palace) on Oxford Road, Manchester in the afternoon (they want good light for the shoot) of Saturday 30th March (Easter Saturday), so we need to arrive between 1 and 1.30 pm. THIS IS AN IMPORTANT EVENT, and ALL Teds and Teddy Girls are welcome. The Evening News have requested that all the 'troops' (their words) wear their full drapes.
The Footage pub has been chosen because it was formerly the Grosvenor Picture Palace in the 1950's and the site of some now classic photos of Manchester Teds in 1955, so it is a good location for the shoot. There is also free parking there in the afternoon. There is an increasing interest in the 1950's in the media at the moment, and specifically in the Teds.
In our opinion, we should aim to present ourselves as the guardians of this great British tradition The Edwardian Teddy Boy (because no one else does) and not miss this opportunity. Thank you all in advance - organised by Teddy Boy Julian Lord, author of TEDDY BOYS A Concise History.